Biggie's Own C.J. Wallace And Willie Mack Fight To Legalize Cannabis, Celebrate Black Culture And Creativity With New Lifestyle Brand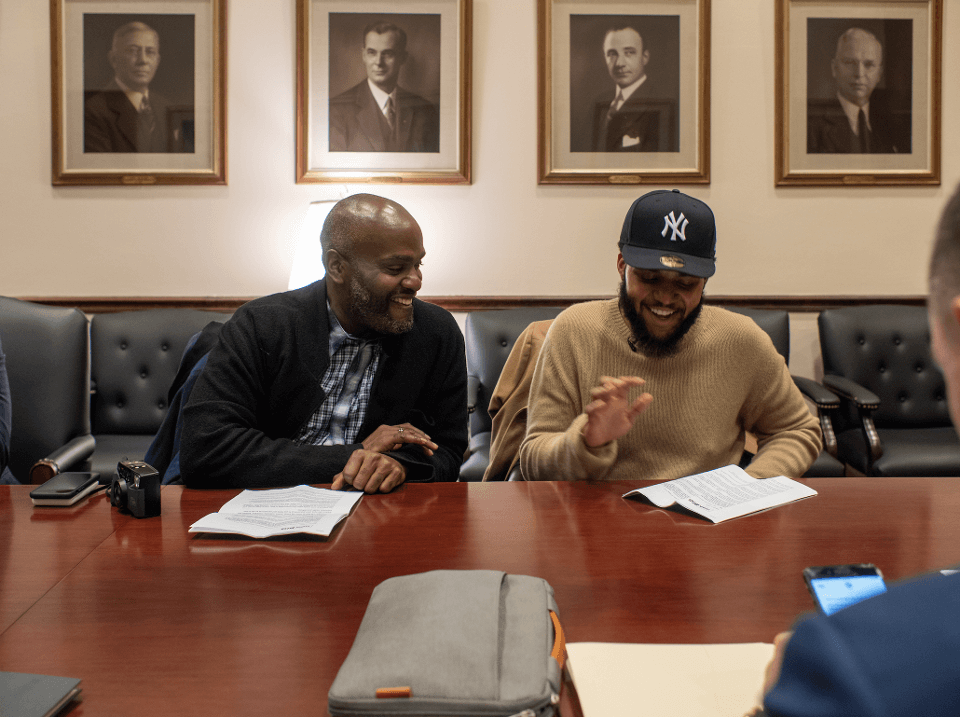 More than a year ago, I heard C.J. Wallace, son of Christopher "The Notorious BIG" Wallace, was getting into the cannabis industry. People told me his organization, Think BIG, was cool as hell. But after looking into it, I could not (for the life of me) figure out what it did. I think C.J. and his partner, creative genius Willie Mack, seemed to be still in the formative stages.
At the time, they had launched a limited edition line of cannabis with one of the leading companies in the space. However – they told me at the time, they knew Think BIG had to be about much more than just selling good weed. It needed to be about doing good.
Going BIG
Over a year has gone by, and C.J. and Willie's lives have changed.
"A year ago, I didn't really see what we're doing now," C.J. acknowledged during a recent conversation. "I understood the importance of reinvestment into all of the communities most harmed by the War on Drugs and an unfair criminal justice system. I knew the social equity piece and criminal justice reform aspect were going to be huge, key parts of our business. However, at the time, I think I really wanted to have a cannabis product out."