Black History Month Spotlight: Jarell Wall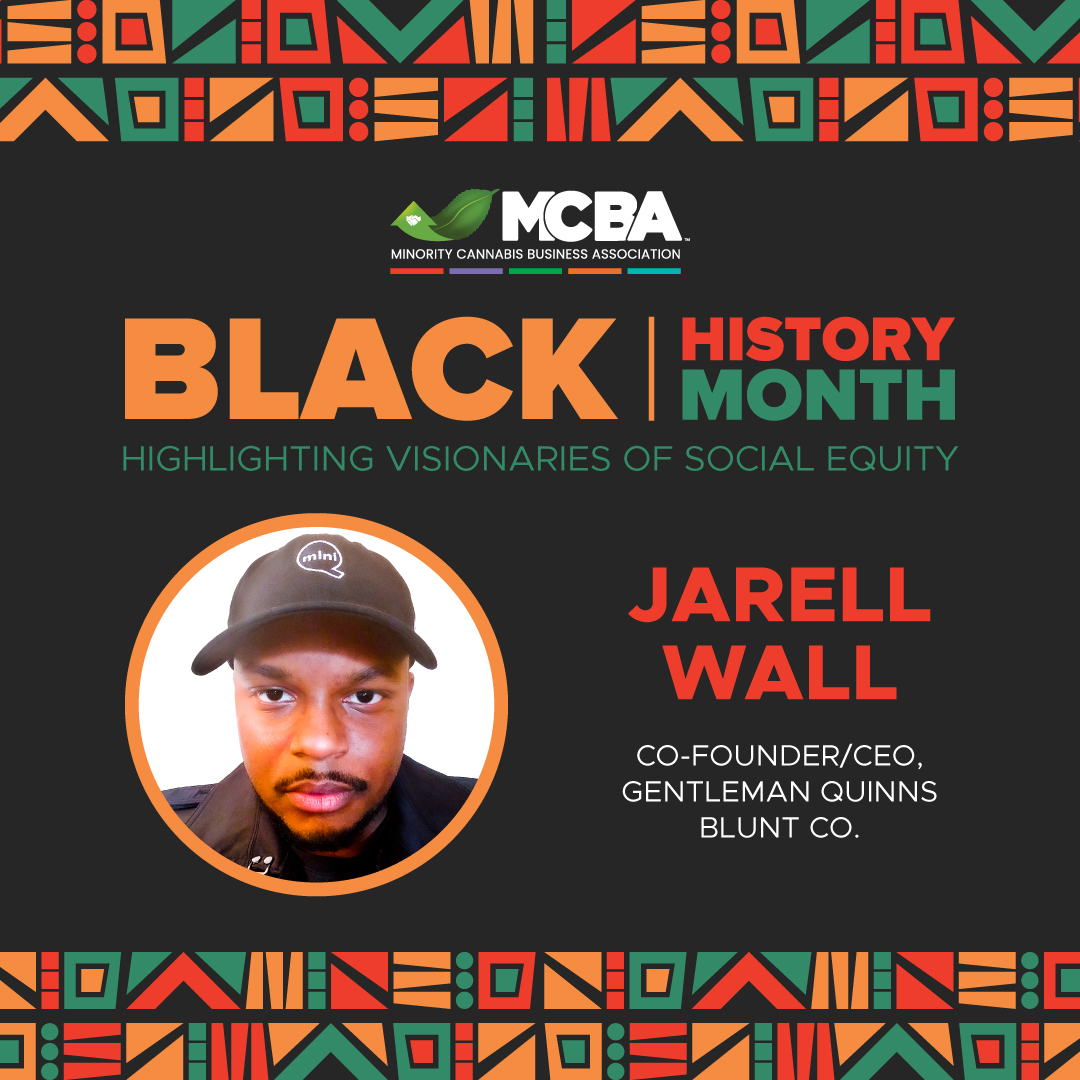 MCBA celebrates Black History Month by highlighting Black leaders who are working daily to reverse the harms caused by the War on Drugs. It's time we give them their flowers. Join us in celebrating Jarell Wall.
Jarell Wall is the Co-Founder, Creative Director, and CEO of licensed pre-roll manufacturer, Gentleman Quinns Blunt Co., in Denver, CO. Since 2015, he has taken the DIY approach in establishing the GQ brand and becoming a figure in the development of the robust pre-roll market. From navigating Colorado's complex compliance and licensing to creating unique marketing strategies, Gentleman Quinns keeps it all in-house.  Running one of the few wholly independent small businesses in cannabis, Jarell has been an advocate for social equity, working with the State of Colorado on regulation implementation, science & policy, and pro bono mentoring to aspiring minority operators.
Hailing from Indiana, Jarell spent his initial career in television and tech as a content producer, published photographer, designer, and sound engineer. These skills along with his slim but experienced team have created one of the most recognizable, quality-first-based boutique product lines in Colorado's excessively crowded marketplace.
Learn more about Jarell and Gentleman Quinns by visiting www.GentlemanQuinns.com.