Black History Month Spotlight: Rebecca Colett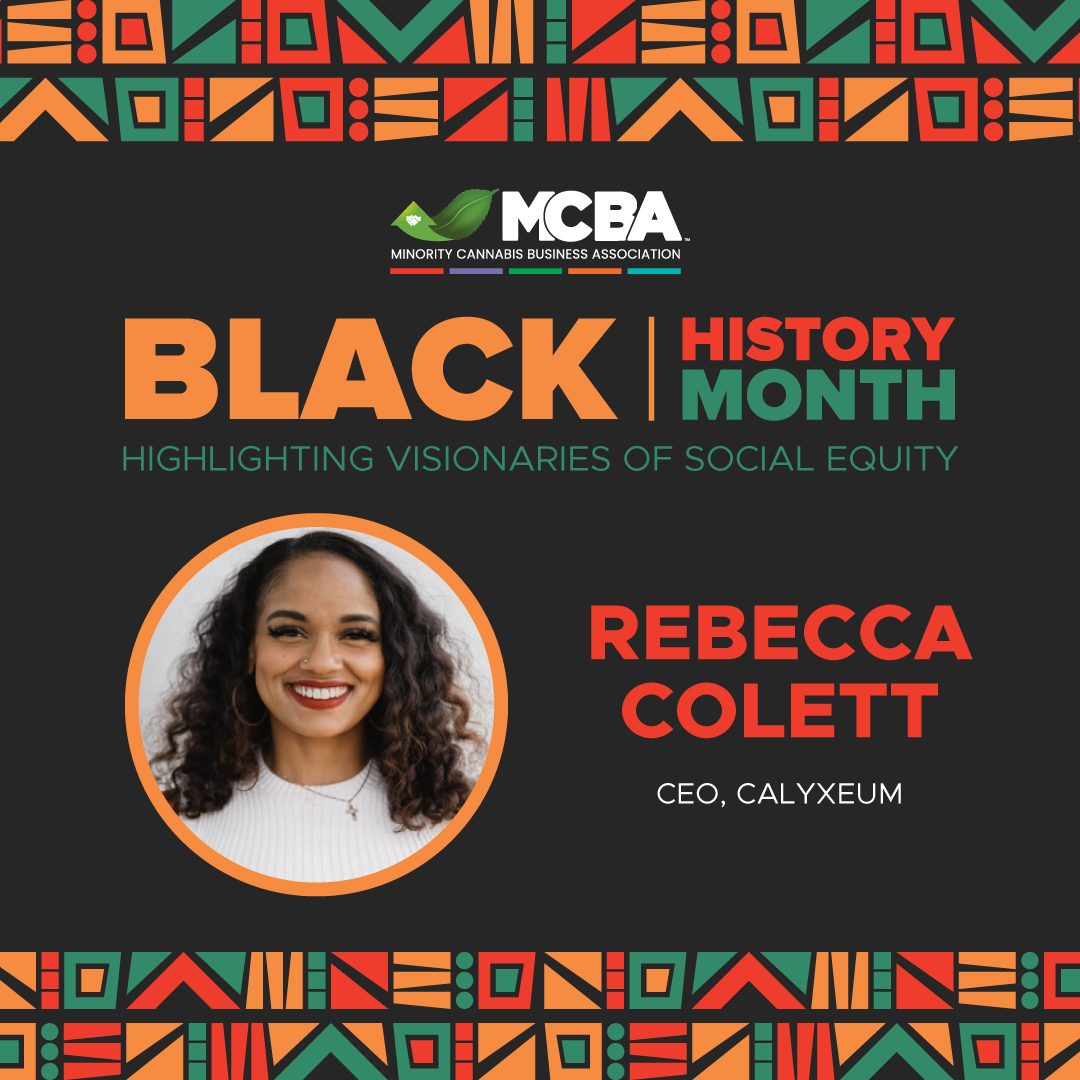 MCBA celebrates Black History Month by highlighting Black leaders who are working daily to reverse the harms caused by the War on Drugs. It's time we give them their flowers. Join us in celebrating Rebecca Colett
Rebecca is an Experienced Entrepreneur, Technology Professional, Cannabis
Advocate and Native Detroiter. She is the CEO of the first African American
women owned and operated Cannabis Cultivation Brand in the midwest. She
also leads a Cannabis consulting firm and community Nonprofit based in
Detroit. She also leads a Social equity business incubator with State
partnerships in Michigan, California and Washington.
Rebecca has over 8 years of experience in the Legal Medical and Adult Use
Cannabis Industry. She has worked alongside the Bureau of Cannabis Control
in California, The Michigan Regulatory Agency and the City of Detroit during the
development of their Social Equity licensing programs. She has served on the
State Board of NORML, National Board for the NCIA and has licensing
experience in the Los Angeles, Maryland and Michigan Cannabis markets.
Rebecca is a serial Entrepreneur and has launched a successful gym franchise,
thriving technology consulting firm, and an End to End Cannabis Cannabis
incubator platform. Rebecca has also been featured at countless National
Cannabis Conferences and has lobbied on Capitol Hill in DC, and the State
Capitols for Michigan, Georgia, California and Maryland for Equity in Cannabis
as well as Veteran Access to Medical Cannabis.
Rebecca holds a B.S in Business from Florida A&M University, a MBA from
Booth School of Business at the University of Chicago as well as a Masters in
Supply Chain from Georgia Tech.