Black History Month Spotlight: Tosin Ajayi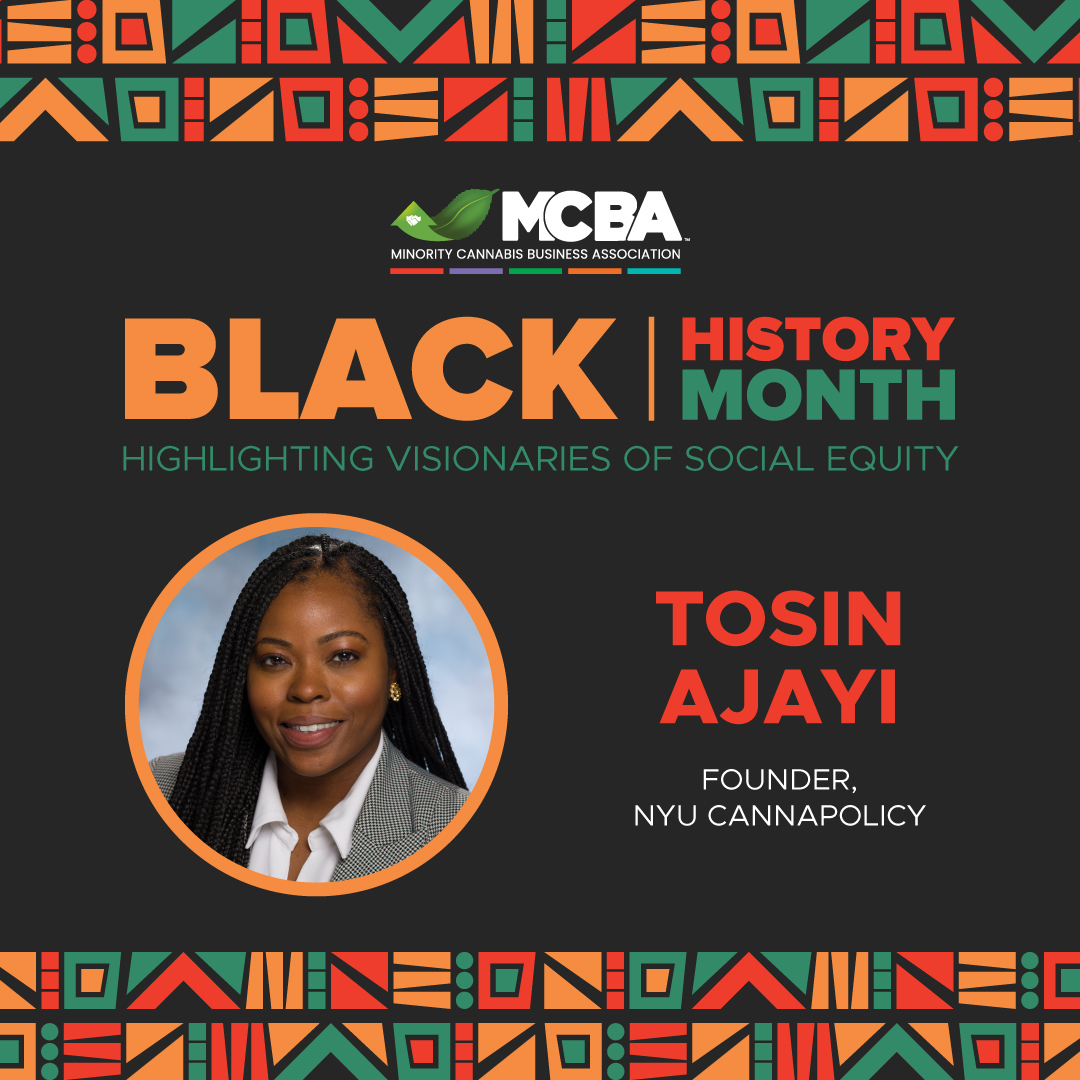 Black History Month is an opportunity to celebrate the contributions of African Americans and to reflect on the ongoing struggles for equality and justice. As we mark this special occasion, it's important to recognize the impact that African Americans have had on the cannabis industry, and the role that the industry can play in advancing racial justice.
MCBA celebrates Black History Month by highlighting Black leaders who are working daily to reverse the harms caused by the War on Drugs. It's time we give them their flowers. Join us in celebrating Tosin Ajayi, Founder of NYU CannaPolicy.
Tosin Ajayi is a dedicated cannabis advocate, entrepreneur, founder, and non-profit leader. In 2018, she established the CBD company, Holistic Remedies LLC, to promote cannabis wellness in her community. In 2020, she founded NYU CannaPolicy, a graduate student group committed to advancing responsible cannabis legalization through education and advocacy. Tosin supports many cannabis justice-focused groups across New York, including New York Cannabis United, Hospitality Pathways, and the CannaDiva. She is also working on attaining a cannabis cultivator license with her partner Isaiah.
In her day job, Tosin works as Associate Director of Development, where she raises funds for lifesaving cancer care, education, and research. She takes pride in being a conduit for philanthropy, social impact, and advocacy, representing those most in need. Tosin holds a Bachelor of Science degree in Public Health from Rutgers University and a Master's in Public Administration from NYU Wagner.