MCBA announces new Board of Directors and 3 major events for 2019-2020 term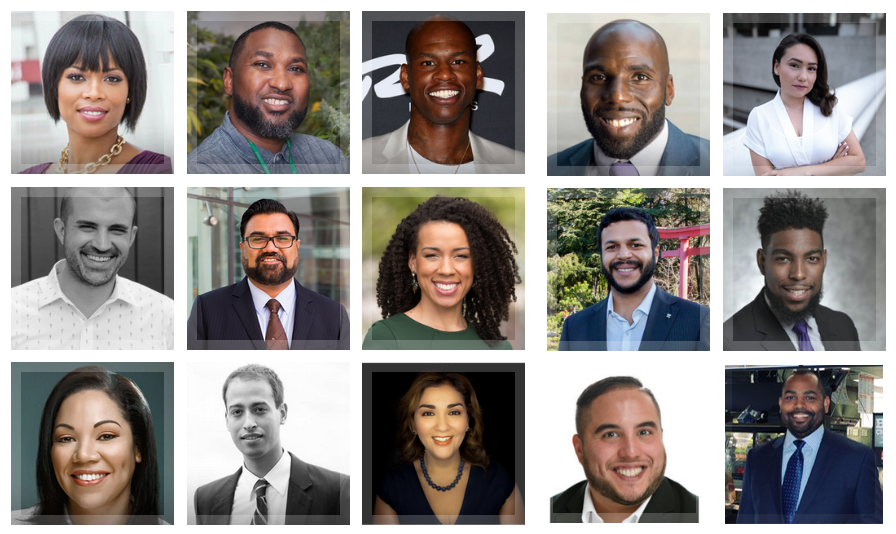 For immediate release:
MCBA announces new Board of Directors and 3 major events for 2019-2020 term
Primary Press Contact:
Jason Ortiz, President
860 639 8101, jason@minoritycannabis.org
Secondary Press Contact:
Kaliko Castille, Vice President
503-753-5836, kalikocastille@gmail.com
WASHINGTON, D.C. — The Minority Cannabis Business Association (MCBA), the only nationwide trade association representing the interests of minority-owned businesses and their communities in the cannabis industry, has elected its new board of directors for the 2019-2020 board term. With this election comes several new members with impressive track records in fighting for communities of color, who are added to a strong core of returning Directors from a previous board that helped the association gain considerable traction in 2019 including being instrumental to the passage of the SAFE Banking Act.
MCBA is proud to announce its 2019-2020 board of directors:
David Abernathy. The Arcview Group, Finance Committee Co-Chair
Jazmin Aguiar, The Working Group, Finance Committee Co-Chair
Brandon Banks, Natural Selections*, Co-Chair Economic Empowerment Committee
Kaliko Castille, National Cannabis Industry Association, Vice President
Al Harrington, Viola Extracts*
Todd Hughes, EntreVation
Kayvan Khalatbari, Denver Relief Consulting*
Khurshid Khoja, Greenbridge Corporate Counsel*, Chair, Policy committee
Dr. Rachel Knox, American Cannabinoid Clinics*, Chair Medical Committee
Chanda Macias, Women Grow*
Jason Ortiz, National Puerto Rican Agenda*, President
Shanita Penny, Budding Solutions*
Barrington Rutherford, Cresco Labs
Jessica Velazquez, Indiva Advisors*, Treasurer
Brandon Wyatt, Wyatt Legal & Consulting*, Secretary

*Denotes an incumbent board member who was reelected. 
In addition to new members, Jason Ortiz was elected from among the board to serve as President, with Kaliko Castille elected to serve as Vice President. Rounding out the executive board are Jessica Velazquez and Brandon Wyatt returning to their roles as Treasurer and Secretary respectively.
"Iʻm honored and humbled by the opportunity to join the Board of Directors and serve as Vice President for the Minority Cannabis Business Association. MCBA has moved the conversation around legalization light years ahead of where we were just a few years ago. The conversation has now shifted from "if" we will legalize to "how", and that is very much a testament to the work that MCBA has been doing by putting out model legislation that will address the fundamental inequities that have resulted from marijuana prohibition." Said Kaliko Castille, newly elected Vice President of MCBA.
The new leadership will immediately embark on an aggressive organizing schedule with three major initiatives announced.
Following up on a successful first Opportunity Summit in Denver Colorado, MCBA will be returning to Denver for a second Opportunity Summit in the spring of 2020.
"Denver has been the epicenter of the cannabis industry and with Colorado considering adding equity programs to address the clear racial disparities in ownership in the state, there is no better time for MCBA to return and give everyone an update on how we can do right by the communities most harmed by the war on drugs." said Kayvan Khalatbari, who serves as  Co-Chair of MCBA's Economic Empowerment Committee.
MCBA plans on hosting a Tri-State Equity in Cannabis conference in December 2019 to respond to the recent announcement of a partnership between the governors of NY, CT, and New Jersey. This event will unite equity organizers from throughout the tri-state area to organize a unified push for social equity programs in all 3 states.
"As a native of Connecticut with Puerto Rican roots, I know how important and powerful mobilizing across state lines can be. This may be the first northeast interstate cannabis commerce agreement, and MCBA will be there to ensure equity is the foundation of any legislation that passes in CT, New Jersey or New York," said Jason Ortiz President of MCBA.
Lastly, MCBA has announced it's intentions to host the International Latinos in Cannabis Opportunity Summit(La Asamblea Internacional de Latinos en Cannabis) which will be held in southern California in the Summer of 2020. Event planning will begin at a gathering of latinos in cannabis October 7th 2019 in Long Beach California.
"La guerra contra las drogas devastó nuestras comunidades y estamos decididos a crear el impacto necesario para sanar, educar y empoderar la participación que nuestras comunidades se merecen. La Asamblea Internacional de Latinos en Cannabis será la primera vez que líderes de todo Latinoamerica se reunirán en América del Norte para discutir y formar parte de un grupo de trabajo que busca construir un marco regulatorio. La industria de la cannabis tiene pronosticado grandes alcances socioeconómicos, temas de la salud, y usos industriales, MCBA se enorgullece a crear puentes entre Los Estados Unidos y el resto de Latinoamérica para compartir aprendizajes y sistemas operativos con fines de crear alianzas." Jazmin Aguiar copresidenta del comité de finanzas
About the Minority Cannabis Business Association
Founded in 2015, the Minority Cannabis Business Association (MCBA) is the first 501(c)(6) not for profit business league created to serve the specific needs of minority cannabis entrepreneurs, workers, and patients/consumers. The MCBA represents more than 200 minority owned businesses, entrepreneurs, and patients from across the United States. Its 15-member board of directors is comprised of a diverse group of medical and legal professionals, cannabis industry veterans, and social advocates from across the U.S. You can find more information about us at www.minoritycannabis.org.