MCBA Introduces New Members of the Board of Directors

The Minority Cannabis Business Association (MCBA), a nationwide trade association representing the interests of minority-owned businesses and their communities in the cannabis industry, has elected its new board of directors for 2023. Each member represents a diverse background of professions, perspectives and cultures of the growing cannabis market. This year's group consists of stellar business owners, policy makers and accomplished activists.
The list of new MCBA Board Members is as follows:
Frederika Easley, Director of Strategic Initiatives at The People's Ecosystem 
Tahir Johnson, CEO of Simply Pure Trenton Dispensary
Kimberly Napoli, Esq., Counsel at The Mensing Group 
Kelly Perez, CEO of Cannabis Doing Good, Co-founder of the Cannabis Impact Fund
Belicia Royster, Founder, Social Equity Empowerment Network (S.E.E.N.) 
Jervonne Singletary, Director of Government and Regulatory Affairs at GoodBlend PA
Returning MCBA Board Members:
Brandon Banks, CEO of Nebrina Holdings
Kaliko Castille, MCBA Board President
Mario Guzman, Founder of Sherbinskis and the creator of "Gelato"
Cedric Hayes, Associate Vice President of Government Relations, Weedmaps
Todd Hughes, Founder of Entrevation
Kika Keith, Owner, Gorilla RX dispensary
Willie Mack, Co-Founder & CEO Frank White & Think BIG
Brandon Wyatt, Esq. Principal, Wyatt Legal & Consulting,
Jessica Velazquez, Managing Partner of Indiva Advisors, LLP
Get to know our new board members:
Frederika McClary Easley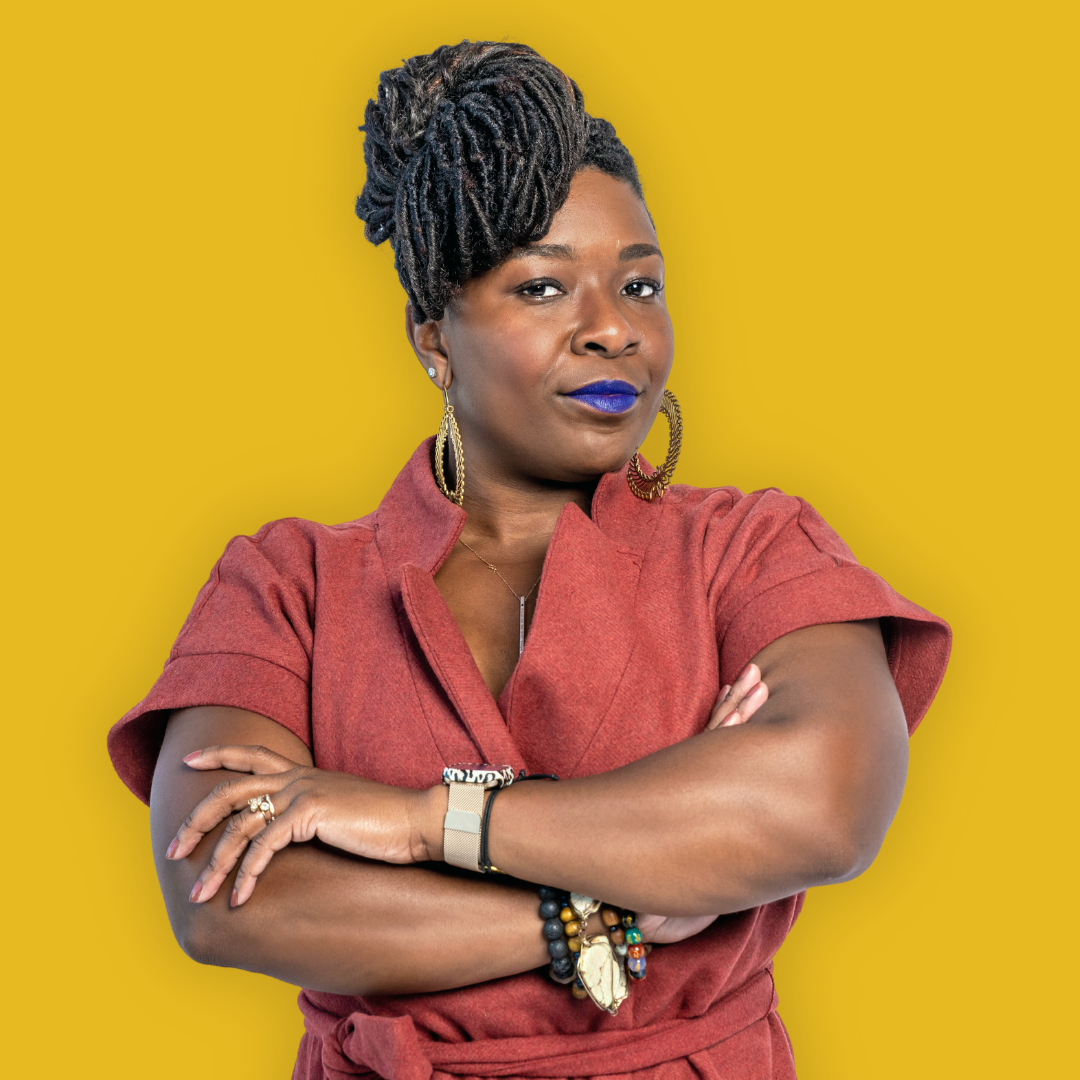 Frederika McClary Easley, Director of Strategic Initiatives at The People's Ecosystem and Host of The People are Blunt podcast, is a powerhouse of creating and implementing strategy and providing a unique lens that brings an impactful perspective. Having experienced social inequities as an African American woman in a white male-dominated field, she pulls from her experiences to bring knowledge and efforts that promote community engagement and inclusivity.
In 2021, Frederika transitioned into cannabis professionally as the Director of Strategic Initiatives for the People's Ecosystem. The organization focuses on providing cannabis education, services and products while elevating resources and capital for minority canna-business owners. As an experienced strategist, she analyzes federal and state policies with an equity lens to identify areas of opportunity and advocacy. Additionally, she focuses on stakeholder engagement and industry associations through thought pieces, interviews, and panel discussions, articulating social inequities and promoting advocacy for change through legislation and the social culture of the cannabis industry.
Frederika has built a career as a skilled strategist with over a decade of experience in campaign development and crisis management. While working on campaigns as a director, she managed relationships, developed visions and implementation plans, formed coalitions, and hiried management and staff. As an innate organizer, Frederika is skilled at recognizing problems, identifying solutions, and executing agendas that navigate issues toward resolution.
Frederika offers resources for campaign development, strategy implementation, and social equity work. To learn more about her story and achievements, please visit https://thepeoplesecosystem.com/about-us/.
Kimberly M. Napoli, Esq.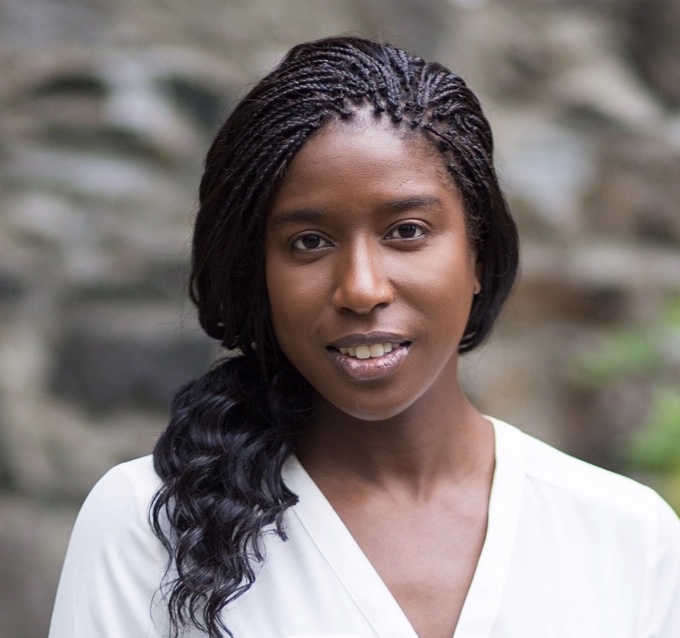 In 2006 I opened The Hempest Harvard Square, a small business located in Cambridge, Massachusetts. In doing so, I became the first female of color to own a cannabis-related business in the state of Massachusetts. The mission of the Hempest was to bring hemp and cannabis back to the regulated marketplace. In furtherance of that mission, I went to Suffolk University Law School in 2012 with the specific goal of legalizing cannabis to create equitable access and opportunity for everyone.  I graduated in 2015 and in early 2016 I became the Director of Outreach for the Campaign to Legalize Marijuana in Massachusetts. The campaign was a success and I was appointed by Governor Baker in 2017 to serve as his Expert in Minority Business Development on the Cannabis Advisory Board of the Massachusetts Cannabis Control Commission. Now in my third term as a CAB member, I have participated in the following subcommittees: Cannabis Industry, Public Safety and Community Mitigation, and Market Participation where I am serving a second term as committee Chair. I have been a registered Massachusetts medical marijuana patient since 2014. I am a  certified Massachusetts Social Equity Program participant and a registered patient. As an attorney I have worked with Vicente Sederberg, LLP, and The Mensing Group (current) I have represented local and national cannabis operators in matters ranging from equity and inclusion, and corporate social responsibility, to licensing with a focus on ensuring equal access to representation and advocacy for social equity, minority, and other diverse clients.  I am recognized as a thought leader in the cannabis industry and have received the Champion in Corporate Social Responsibility award in 2021 and the Champion in Diversity and Inclusion award in 2022 from NECANN. This past December I became a Member of the Board of Directors for Marijuana Policy Project. 
Kelly Perez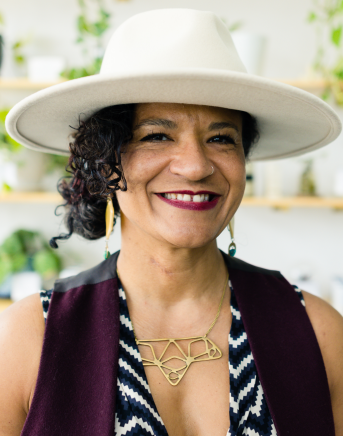 Kelly Perez, MSW is the co-CEO/founder of Cannabis Doing Good (formerly kindColorado), the co-founder of the Cannabis Impact Fund. Cannabis Social Responsibility (CSR), puts into action, purpose-driven cannabis partnerships to support racial equity/justice, positive community impact, and environmental sustainability as business strategies. She believes every cannabis company has the power to receive measurable ROI in the process of doing the right thing; purpose driven consumers vote with their dollars, and the policies evolving in this sector require and reward progress. Cannabis Impact Fund (501c3) brings a cannabis presence and financial resources to national anti-racism efforts, and supports homegrown cannabis racial justice efforts. A policy advisor to Governor Hickenlooper in 2014, when adult-use cannabis was regulated in Colorado, Kelly created the first office of Marijuana Coordination in the world, to provide excellence in coordinating this landmark state-led policy change. Identifying the absence of racial justice in the policies, Kelly and her co-founder/co-CEO, created Cannabis Doing Good to use their cannabis social responsibility (CSR) framing to shift the cannabis narrative—from the War on Drugs, to a cultural sea change where opportunities are racially equitable, policy is just, communities that birthed this industry benefit. Cannabis can be a model of circular economics, but leadership is needed in this still nascent industry to meet its potential. Kelly is a health equity expert and has served on multiple boards and volunteers with community minority health efforts. She and her family live in Denver, CO, USA. She's a mother of 5, a Satya Yoga Co-operative (BIPOC) Community Member/Teacher (BIPOC), an adjunct professor at the Graduate School of Social Work at the University of Denver, and
yoga and meditation practitioner. In addition Kelly is a sought after thought leader in racial equity in cannabis and beyond. She's won multiple awards including Women on the Move, Trailblazer, Community Impact awards to name a few. She was part of the first gathering of global leaders at the United Nations focused on cannabis, the UN Sustainable Development Goals and Global legalization. She was a speaker at the South by Southwest conference in 2020 (covid canceled) and 2021. 
Tahir Johnson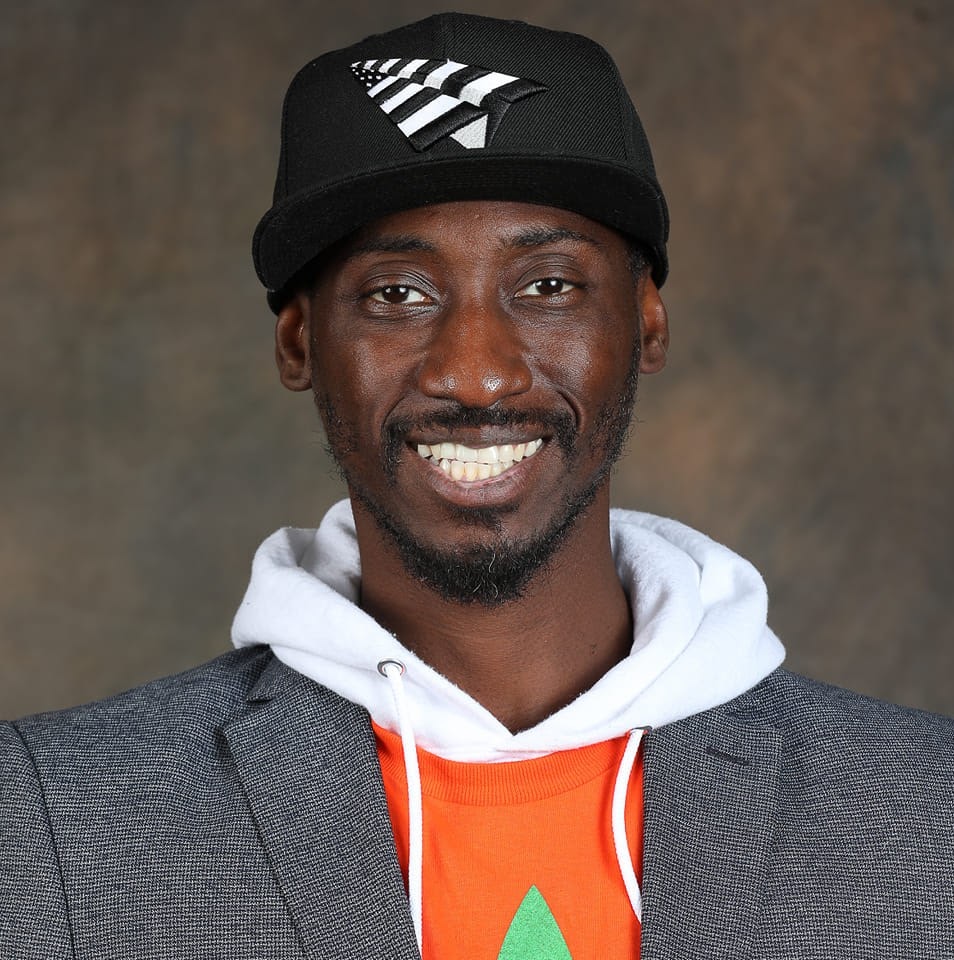 Tahir Johnson is the CEO of Simply Pure Trenton, an adult use cannabis dispensary in New Jersey. He is a noted cannabis advocate who has held leadership roles at The Marijuana Policy Project, United States Cannabis Council, and National Cannabis Industry Association guiding efforts around social equity, diversity and inclusion at the state and national level.
Prior to cannabis Johnson spent most of his career in Wealth Management at firms including Morgan Stanley where he served on the Diversity Council. With his podcast, The Cannabis Diversity Report Tahir is one of the most sought-after thought leaders in the industry and has been featured in outlets such as NBC News Now, Forbes, Rolling Stone, NY Times, and BET.
Belicia Royster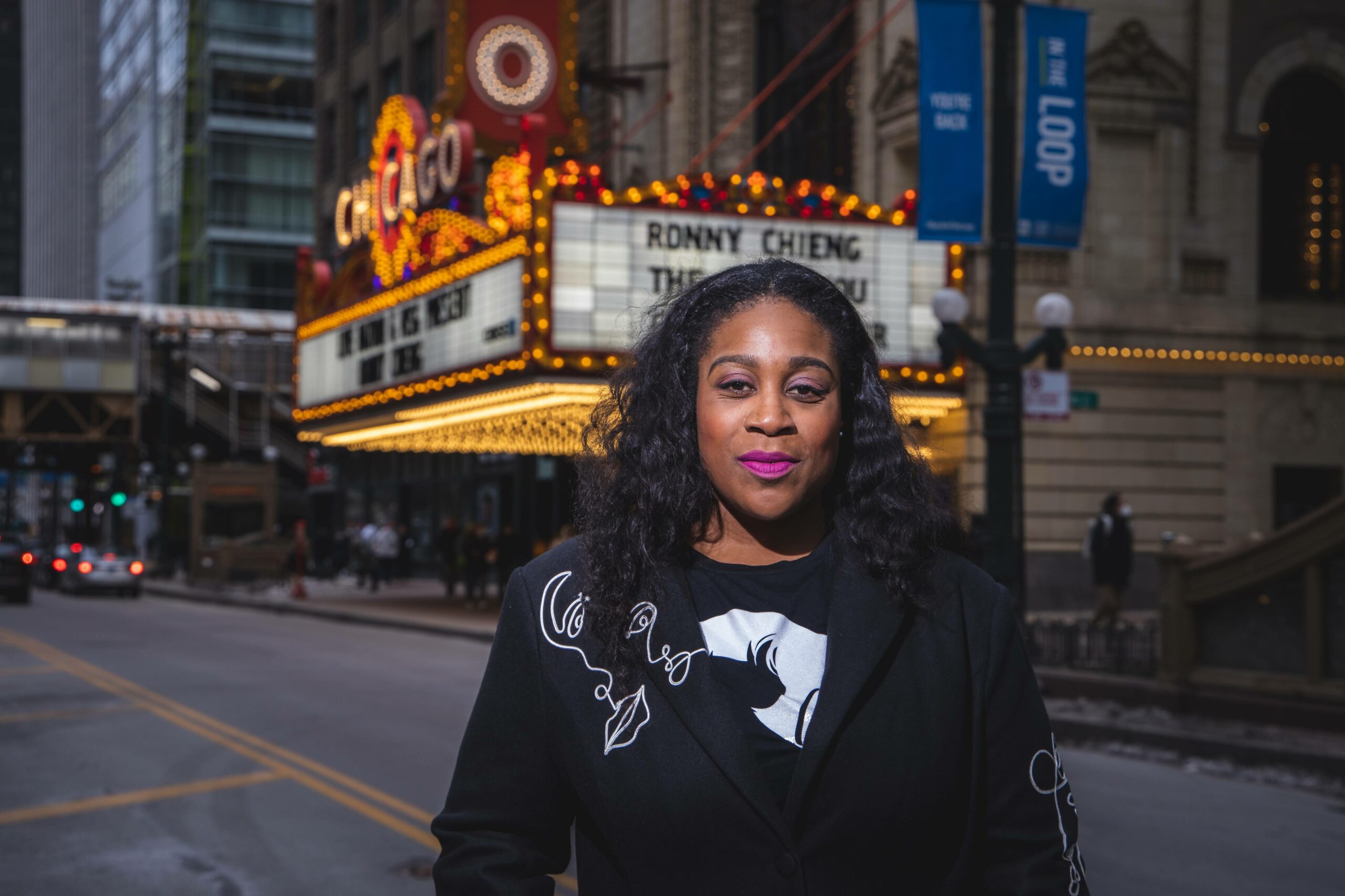 Belicia reigns from Chicago, IL which is where her tenacity for Diversity Equity and  Inclusion work began. She currently oversees Risk Management for a Global Recycling & Renewable Energy firm where she is responsible for  North American Operations. From Fortune 500 companies to various municipalities across the United States; she has encompassed over 20 years of Insurance and Risk Management experience. Infusing her profession and knowledge of the cannabis industry. She co-founded Vice Life Ventures becoming the "Vice Life Coach" which has enabled her to provide vital  Risk, Insurance & Industry coaching to Social Equity entrepreneurs. 
In conjunction with her full-time position, she's also a zealous advocate,  lobbyist, and licensee in the cannabis industry.  Immersing herself in the industry she became overwhelmingly concerned with the State of Equitable opportunities in the cannabis industry.  In 2018, her passion led her to create the  Social Equity Empowerment Network known as S.E.E.N.  A business/ trade association created to work earnestly against the disparities and inaccuracies of justice. Her work aims to ensure sustainability and equitable ownership in this emerging industry. As the Chief Empowerment Officer, she empowers equity advocacy across the country. As a voice for social equity, she remains at the forefront of the equity movement in the cannabis industry.
Jervonne Singletary
Jervonne Singletary was born and raised in Brooklyn, New York. She holds a Bachelor's in political science from Howard University and a Master's in Public Administration from the University of Pittsburgh. Jervonne has over a decade of experience working with marginalized communities, coalition building, and advocating. She began her career at the New York State Assembly as Chief of Staff where she tirelessly advocated for changes to New York City's stop-and-frisk policy and other criminal justice reforms. Jervonne was also instrumental in the passage of an Assembly bill that codified the decriminalization of small amounts of cannabis, moving it from a misdemeanor to a violation. She also worked with the Black and Hispanic Caucus on redistricting, gun violence, and other issues facing minority communities throughout the state. While working at the New York City Economic Development Corporation, Jervonne advanced cannabis legalization and equity planning for the City. She was appointed to the Mayor's Task Force for Cannabis Legalization and worked with the land use and licensing and economic opportunity subcommittees and crafted recommendations that sought to increase opportunity for New Yorkers that had been harmed by past cannabis prohibition.
Jervonne recently returned to Pittsburgh to work with Goodblend, a retail division of Parallel. She works as Director of Government and Regulatory Affairs where she develops and implements social equity and diversity initiatives, working with elected officials, regulators, and local community groups throughout the Commonwealth. Jervonne has been featured in MJ Lifestyle magazine's Social Justice Issue as an East Coast policymaker to watch and has spoken on several panels about the need for a thoughtful approach to legalization in order to ensure a diverse and equitable industry.