MCBA September Programming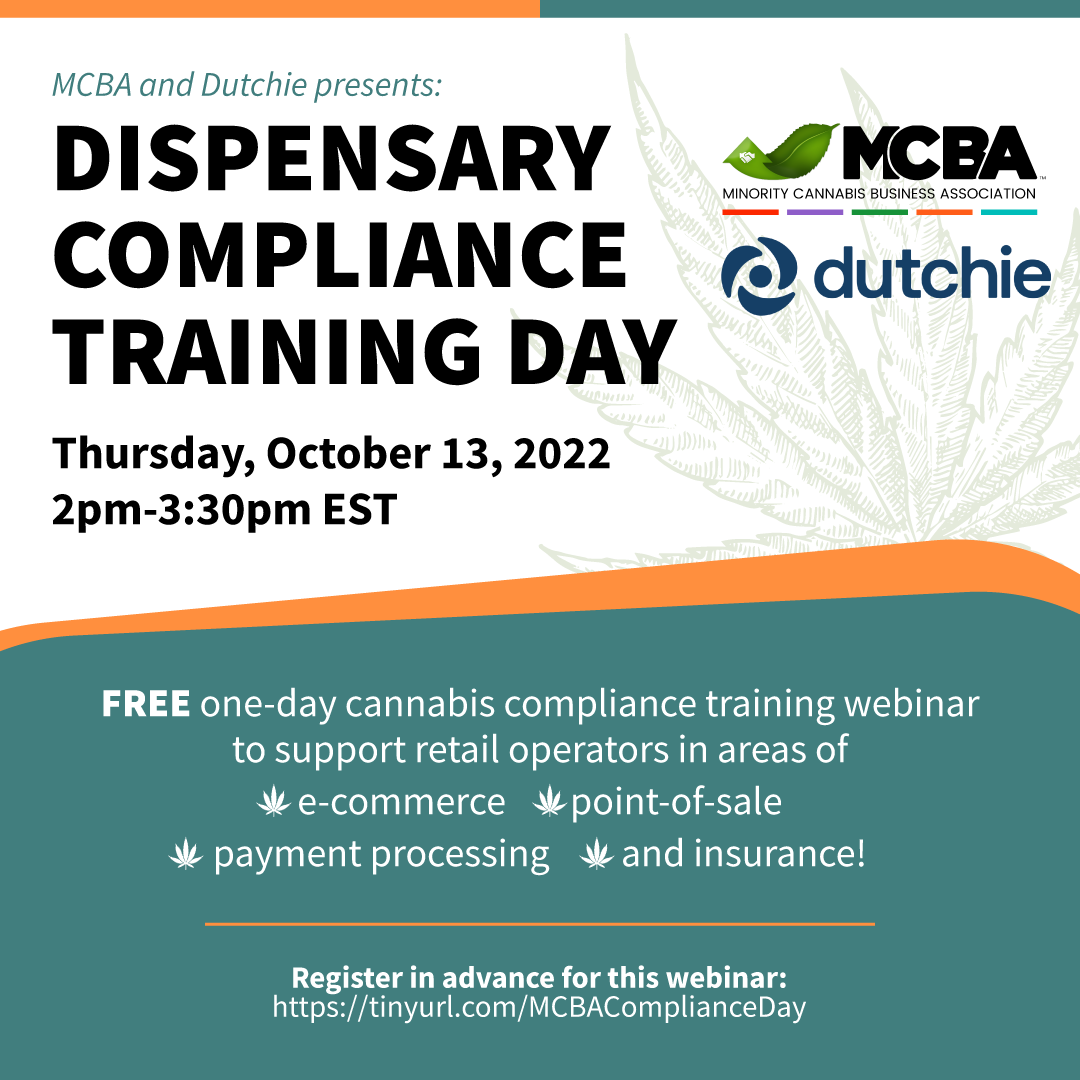 We have an exciting month of MCBA programming and events to share with you. We're also gearing up for MJ Unpacked and MJBizCon where we hope to see many of you and showcase some of the cool activations we've been planning. Here's what we've been cooking up and need your support!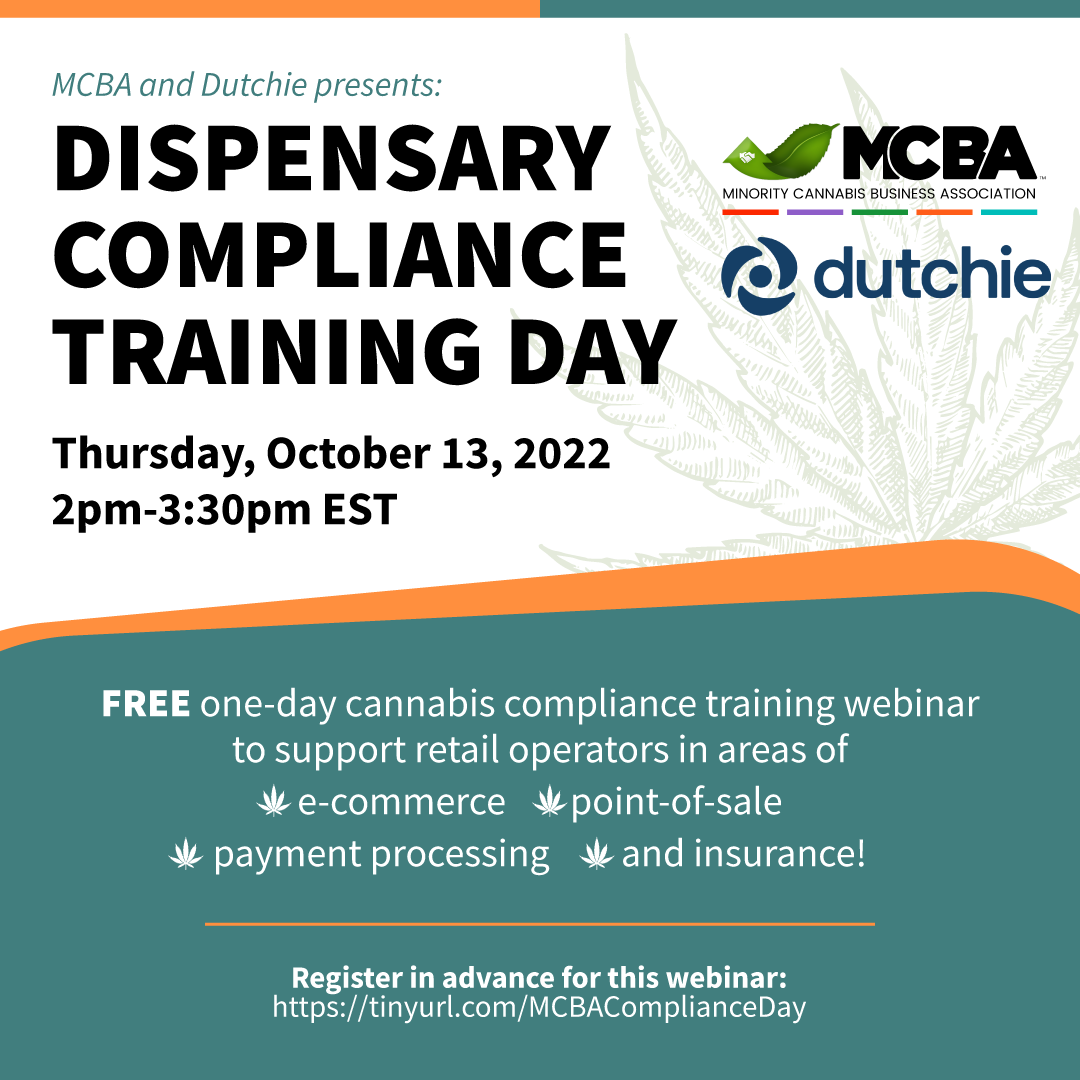 MCBA and Dutchie are proud to offer a FREE one-day cannabis compliance training webinar to support retail operators in areas of e-commerce, point-of-sale, payment processing and insurance! Learn from the experts at Dutchie on how you can build a compliant and successful cannabis retail business powered with smart technology and industry standard practices.
Join us on Thursday, October 13 from 2pm-3:30pm EST. Registration is now open, tap HERE to sign up!
Whether you're growing indoors or outdoors, cannabis cultivation start-ups don't need to reinvent the wheel when establishing a cultivation method. Join our next installment of the MCBA Small Business Education Series as we discuss the cycle of taking a plant from seed to flower as well as best business practices to obtain a cultivation license and scale your operation. Webinar registration is now open, tap in with us on Thursday, September 22 at 2pm EST. Register HERE!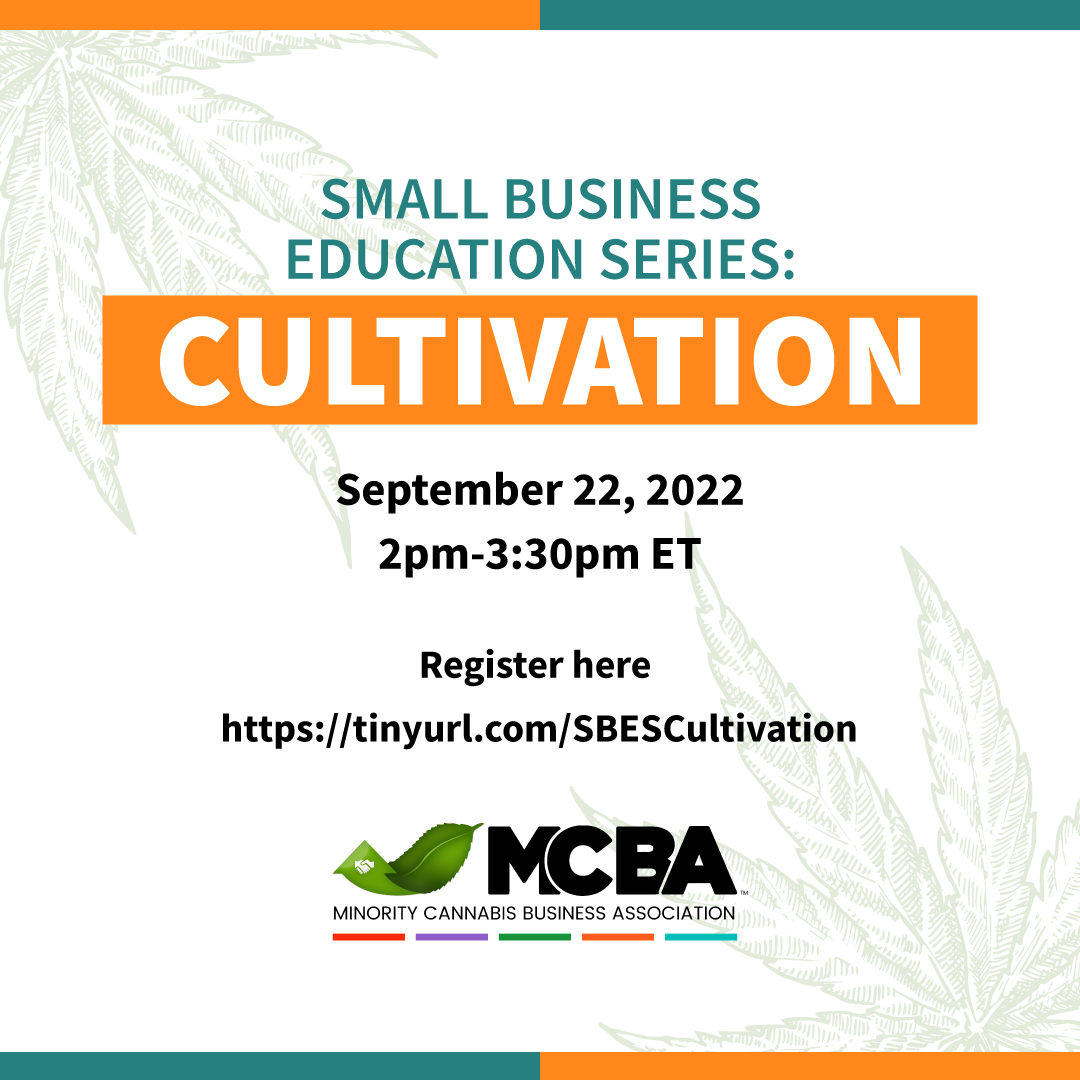 For MCBA members looking to attend MJBizCon,we have a 10% registration discount code for you! Tap the link 
HERE
 to access.