MCBA Statement of Solidarity with Protesters Fighting to End Police Brutality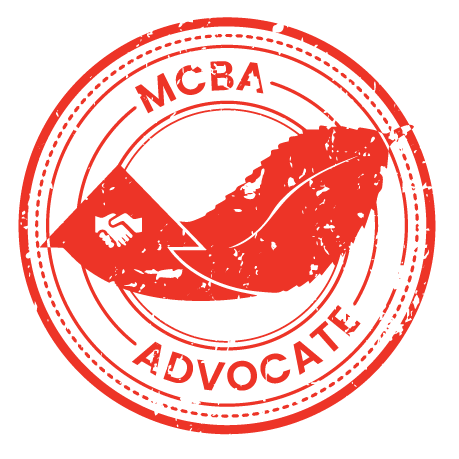 MCBA Statement of Solidarity with Protesters Fighting to End Police Brutality
The Minority Cannabis Business Association stands in solidarity with the movement to end the racist murders of black and brown people at the hands of the police. Many of our members have experienced direct negative and dangerous interactions with police, the criminal justice system, and the power structures that perpetuate inequities in our communities through racially motivated policies like the war on drugs. 
The officers who murdered George Floyd joked "Don't do drugs" before taking his life over an alleged forgery charge. When the Hennepin County Attorney's Office filed the complaint against one of the officers who murdered George Floyd they issued a since retracted statement saying "other evidence doesn't support a criminal charge," including preliminary autopsy findings, without toxicology results, that claimed Floyd's "underlying health conditions, and any potential intoxicants in his system likely contributed to his death." This is a clear example of Drug War policy being used to cover up the murder of a black man.
The war on drugs, predominantly waged against black and brown men, destroys the social fabric of our communities and prevents a life of liberty, and the pursuit of happiness. As a key weapon of the war on drugs, marijuana prohibition has led to black Americans being almost four times as likely to be arrested for marijuana possession as our white counterparts and remains one of the top reasons for police interactions with our community, which can too often become a death sentence. 
This consistent disregard for the lives and well being of our communities has resulted in an untenable situation. We must implement a bold and comprehensive program focused on uplifting our communities. Without this, we will continue to bring this system to a halt.
The best path forward is to hold accountable all officers who committed violent crimes, demilitarize all police departments and shift those public dollars to social services, end the war on drugs and its criminalization of black and brown bodies, and lastly put social equity at the forefront of all marijuana legalization policies so that our communities can rebuild from the devastation of decades of police terror.
To our allies in the cannabis industry, now is the time to invest in healing the damage done to communities of color by committing financial resources directly to impacted communities. Donate to one of the many bail funds throughout the country working to reunite families disrupted by the criminal justice system. You can find additional ways to help here. We also encourage you to support this petition organized by our friends and allies of Minorities for Medical Marijuana. 
For our friends in the legal community, we encourage you to donate your time to local organizations coordinating pro bono legal support for organizations on the ground. You can find a short list here. The National Lawyers Guild is a great place to start.
For all people of color planning to participate in local demonstrations, we encourage you to use the following guidelines in this movement for justice. You can find more information about your rights as a protester from the ACLU here.
Don't attend any rally with cannabis or cannabis usage materials on your person. Even if it is legal in your state. This extends to weapons or anything that could be construed as a weapon. Yes white communities are not held to the same standard but our goal is the safety of our communities. 

It will always be best to avoid any interaction with law enforcement. This may not always be possible since police are known to get violent at peaceful demonstrations, so be prepared to leave any space that feels unsafe.

If you see someone else having an interaction with law enforcement, film it.

Have a legal representative chosen beforehand in the event you have a negative interaction with law enforcement. Write their number on your forearm in sharpie in case you drop your phone. Check with the

National Lawyers Guild

for resources in your community. 

Take care of vulnerable groups who are choosing to participate. Children, the elderly, those with mobility challenges, etc. 

Come with friends and don't get separated. Avoid leaving the crowd. There's power in numbers and more experienced organizers are likely to be helping the larger crowds. Have a team offsite plan for emergencies. if you have not been heard from by X time coordinated next steps to make sure the whole team is safe.

Cell service may be disrupted or overloaded over the space where large crowds are gathered. Record in high resolution then upload later rather than going live if you have a weak signal.

Water works fine to clean out eyes from pepper spray. Other solutions (Diluted milk) also work but plain water is best.

Never pressure anyone to do something they are uncomfortable with, and be highly skeptical of anyone trying to convince you to do something you do not want to do.

Our community is strong, creative and loving. Bring that mindset to every action.  
In solidarity,
Todd Hughes, Board chair
Brandon Wyatt, Esq Board Secretary
Margeaux Bruner, Co-Chair Economic Empowerment Committee
Brandon Banks, Co-Chair Economic Empowerment Committee
Ru Johnson, Chair Marketing Committee
Barrington Rutherford, Board Member
Dr. Rachel Knox, Board Member
Dr Olga Obie, Board Member
Al Harrington, Board Member
David Abernathy, Board Member
Jason Ortiz, President
Jazmin Aguiar, Board Co-Chair
Kaliko Castille, Vice President
Jessica Velazquez, Board Treasurer
Khurshid Khoja, Policy committee Co-Chair