MCBA Submits Comments for Cannabis Administration and Opportunity Act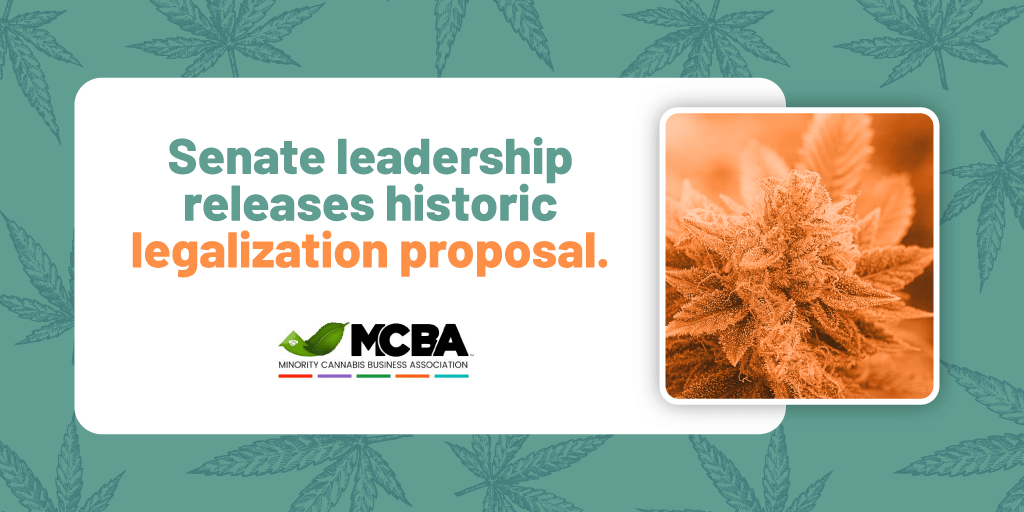 For Immediate Release:
September 2, 2021
CONTACT:
Amber Littlejohn, Executive Director – amber@minoritycannabis.org 
Kaliko Castille, President – kaliko@minoritycannabis.org
MCBA Submits Comments to Cannabis Administration and Opportunity Act
Comments lay out proposals for making sure that federal legalization prioritizes equitable justice, equitable communities, equitable access and equitable industry 
Washington, D.C. – Minority Cannabis Business Association (MCBA) submitted comments to the Sponsoring Offices on the Discussion Draft of the Cannabis Administration and Opportunity Act yesterday asking those Senators to ensure the scope of federal cannabis reform is equal to the harm of federal cannabis prohibition. 
"When federal prohibition ends, it will have generational implications. Our job is to make sure the communities that were disproportionately impacted by marijuana prohibition for decades have a real shot at rebuilding their lives and communities. The way to do that is through policy that is as intentional about targeting Black and brown communities with restorative and economic justice measures, as prohibition was at targeting us with incarceration", said Kaliko Castille, President of MCBA.
In MCBA's 30 pages of comments, the organization laid out concrete proposals to help provide equitable outcomes for those most impacted by marijuana prohibition, including: 
Utilizing Opportunity Trust Fund Grant Programs to incentivize states and localities to decriminalize cannabis

Ensuring that community reinvestment and opportunity programs are timely and effective with reporting, data, and oversight requirements that should precede the enactment of the Act.

Establishing research on the need for remedial race classifications on federal cannabis policy

Utilizing realized cost savings from ending marijuana prohibition to fund Office of Cannabis Justice

Recommend that USDA have primary authority to regulate cannabis products from seed to harvest rather than FDA

No interstate commerce prior to the promulgation of regulations and funding of grant programs.
"This is a historic opportunity to right a lot of wrongs. We look forward to working with the Sponsoring Offices to craft a final bill that we can be truly proud of because it positively impacts those who need help the most", said Executive Director of MCBA Amber Littlejohn.
You can download a PDF version of MCBA's comments here.
###