MCBA Welcomes Amber Littlejohn as New Executive Director

The Minority Cannabis Business Association (MCBA) has appointed Amber Littlejohn as the organization's Executive Director. Amber was hired to help lead the growth and expansion of MCBA and its policy and programming initiatives.
Established in 2015, MCBA has quickly become a national leader in cannabis policy through its model policies and engagement and unwavering fight for equity at the local, state, and federal level. As we look toward the future of MCBA and the cannabis industry, MCBA is pleased to have Amber play a vital role in fulfilling our mission to drive policy, programming, and outreach initiatives for minority cannabis businesses and the communities most impacted by cannabis prohibition and the broader War on Drugs.
From MCBA Board Member Barrington Rutherford, "We are thrilled to have Amber at the helm of this organization. Her insight into the complexities of this industry are matched by her commitment to diversity and social equity in the cannabis space. Amber has this unique ability to strategically manage relationships with a wide range of stakeholders. By working with elected officials to social justice advocates to industry executives, Amber leverages her passion and expertise to deliver opportunities for our members, and for people who have been harmed by the failed drug war."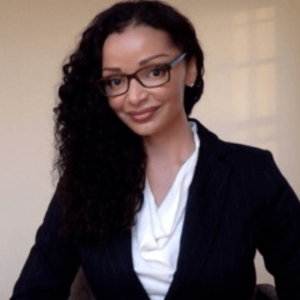 Amber Littlejohn is a policy attorney and veteran advocate for emerging and embattled industries. Prior to her position as MCBA's Senior Policy Advisor, where she helped develop and implement MCBA's federal policy program, she was a business owner, counselor, and advocate for the cannabis and natural products industry including roles at the American Herbal Products Association and Natural Products Association. Through her policy and advocacy work, she has served underrepresented business interests and communities to diversify, expand and stabilize emerging markets.
"I am honored by the opportunity to serve MCBA members and our communities. MCBA has not just had a seat at the table, we have created tables around which to gather to fight to end cannabis prohibition and build an equitable cannabis industry. I look forward to the future of MCBA as we strive to better serve and empower minority cannabis businesses," Amber Littlejohn.