Member of the Month: Abaca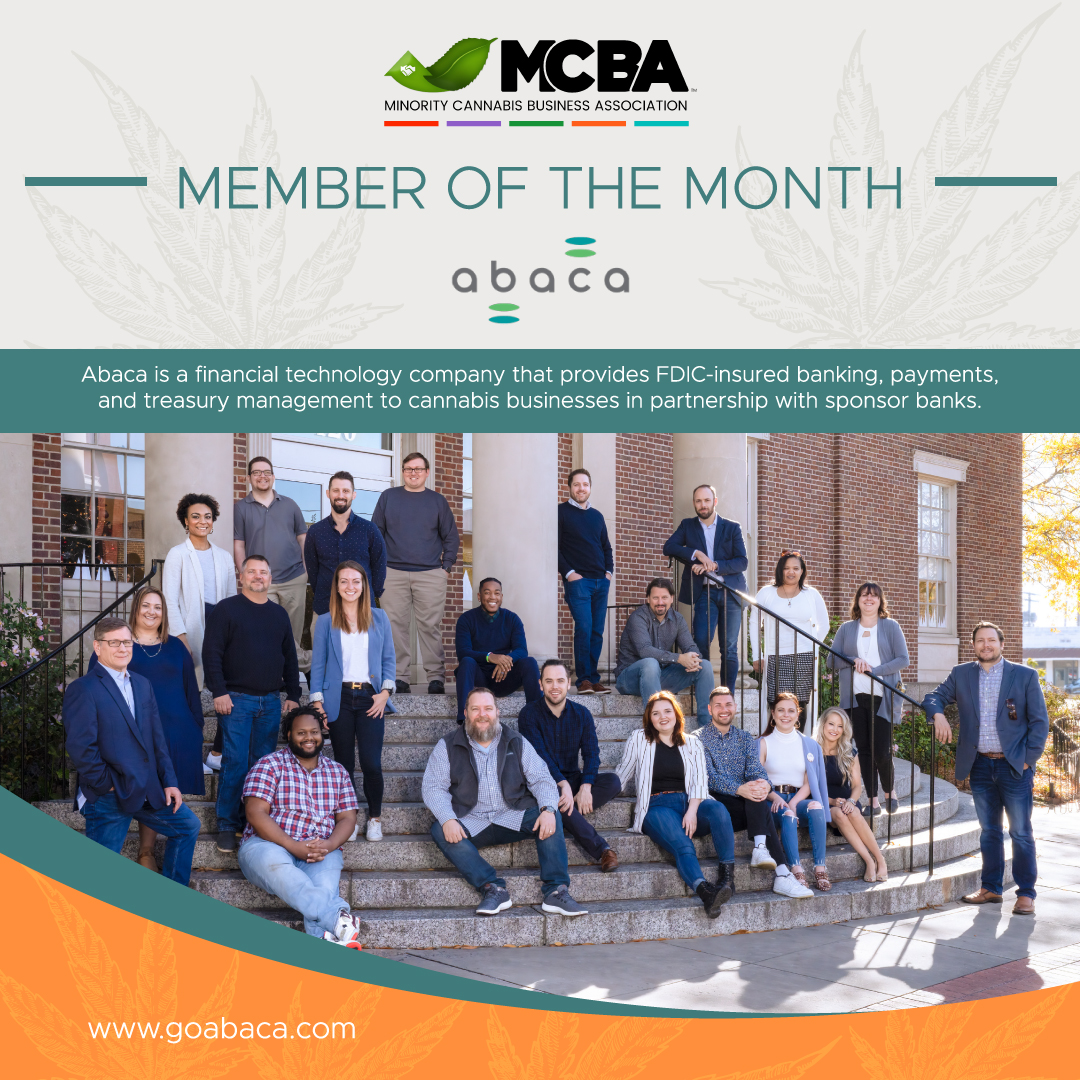 The cannabis industry has been underserved, undervalued, and underbanked. At Abaca, we believe it deserves better. Our mission is to empower the cannabis community, securing wealth for the new generation of innovators and entrepreneurs.
By revolutionizing access to banking and financial solutions, we enable the trailblazers advancing America's fastest-growing industry to focus on what they do best – expanding access to a plant that is changing communities for the better.
How do we do this?
Abaca is a financial technology company that provides FDIC-insured banking, payments, and treasury management to cannabis businesses in partnership with sponsor banks. Our online portal allows users to access all their banking services behind one easy login to save time, reduce costs, increase security, and remain compliant. Currently we have customers across 14 states, and we are continuing to expand nationwide. To date, we've processed more than $3 billion in compliant cannabis transactions.
Our full suite of financial tools for cannabis businesses includes:
Online & mobile banking

Treasury management

Payables management

Receivables management

Cash management
Additionally, we're here to empower all the trailblazers in the industry, and that means a commitment to diversity, equity, and inclusion. We believe in building a team that can bring diverse voices to the table as well as in investing our resources into the very communities that have been most severely impacted by the War on Drugs and other systemic inequities.
To accomplish this goal, we created the Abaca Social Equity Grant Program, in which qualifying social equity applicants who are awarded cannabis business licenses under eligible programs can qualify for a waiver of their first two years' of monthly account fees (up to a $12,000 value) for their banking services.
"Abaca is happy to be in a position to make a meaningful contribution to the success of social equity applicants," said Dan Roda, CEO of Abaca. "The Social Equity Grant Program means these entrepreneurs can redirect that startup capital towards ensuring the success of their ventures while still gaining access to the financial services they need."
To learn more about Abaca's commitment to diversity, equity, and inclusion, please contact us at diversity@goabaca.com. And to learn more about who we are and the services we offer, visit www.goabaca.com.