Minority Cannabis Business Association Urges Immediate Action on SAFE In 2023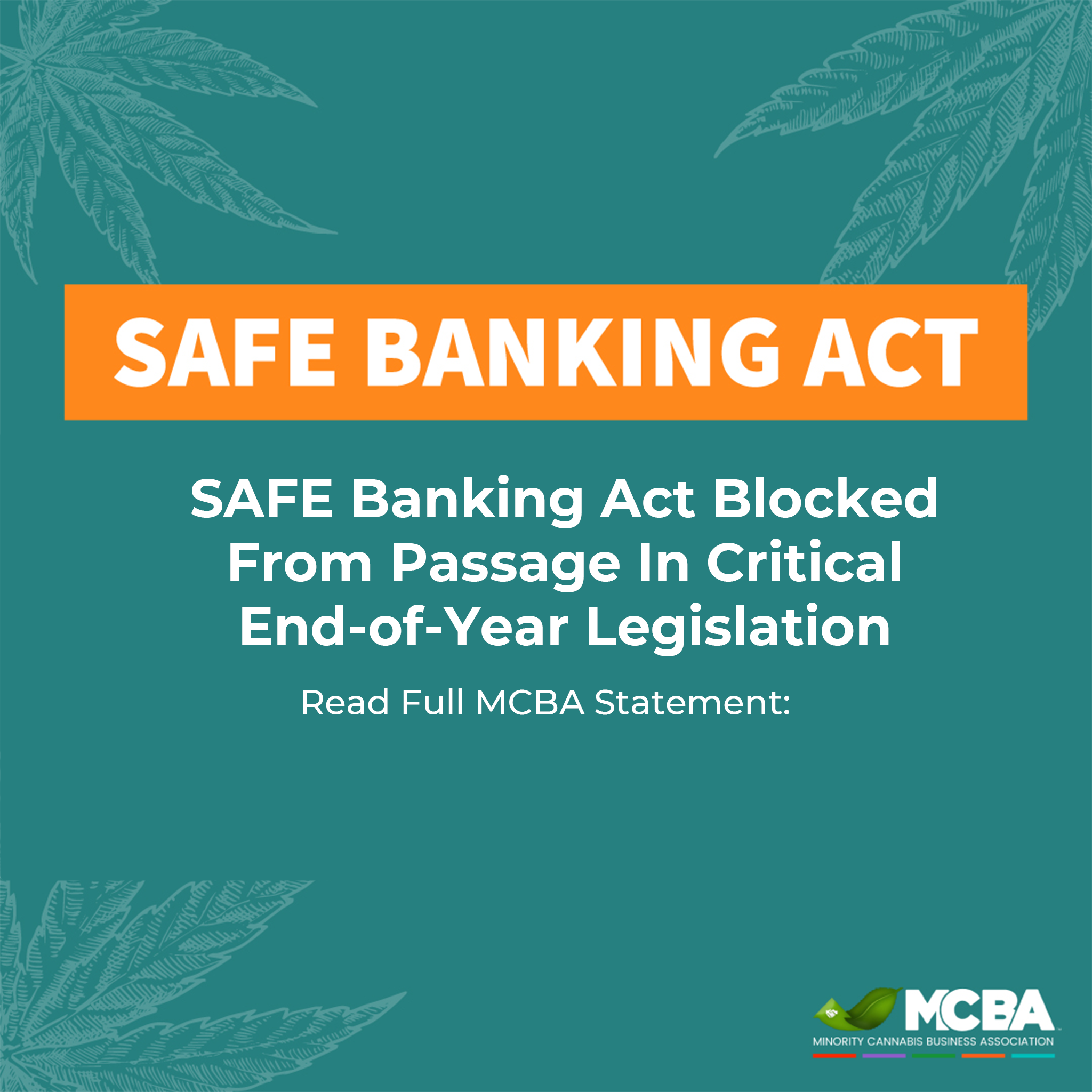 After news broke that the SAFE Banking Act would not be included in the final omnibus spending package, Minority Cannabis Business Association (MCBA) Board President Kaliko Castille reacted with the following statement:
"While we are disappointed that the Senate was unable to pass this critical piece of legislation before the end of this Congress, we remain hopeful that the work we have been doing with our allies on the HIll to improve the final package will pay off when Congress reconvenes in 2023."
"During our conversations with Senate staffers it's been clear that we have support for amendments that MCBA has been advocating for, including; adding safe harbor language to include Community Development Financial Institutions (CDFIs) and Minority Depository Institutions (MDIs), ending discrimination against cannabis entrepreneurs in Small Business Administration (SBA) programs, and adding language from the H.O.P.E. Act to help state and local governments move forward with record expungements for cannabis offenses.
We will keep pushing for these changes and look forward to working with Congressional members from both sides of the aisle to make it happen," said Castille.
###
Founded in 2015, the Minority Cannabis Business Association (MCBA) is the largest national trade association dedicated to serving the needs of minority cannabis businesses and our communities. MCBA represents minority and allied cannabis businesses, aspiring entrepreneurs, and supporters who share a vision of an equitable, just, and responsible cannabis industry.