Small Business Education Series Kicks off June 9th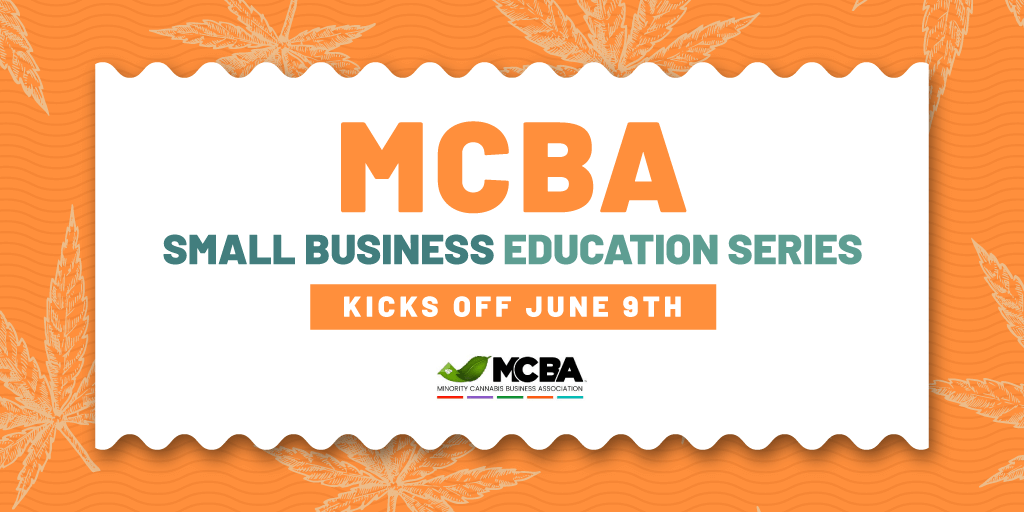 Getting into the cannabis industry is full of all kinds of hurdles and false starts.
Lack of access to capital leaves many entrepreneurs in a position of needing to take private investment in order to build their businesses.
This makes the need to choose the right partner or investor one of the first critical decisions that a cannabis entrepreneur must make along their journey to operating a licensed cannabis business.
Starting June 9th, Minority Cannabis Business Association will be kicking off their Small Business Education Series with a webinar entitled: "Choosing the Right Investor of Partner" featuring:
Jeff Pasquerella – Founder, Arcview Capital
David Abernathy – Principal, Arcview Consulting and Board Member, MCBA & Marijuana Policy Project
Toni Forge, Esq. – 4LeafConsulting
Meital Manzuri – Managing Partner, Manzuri Law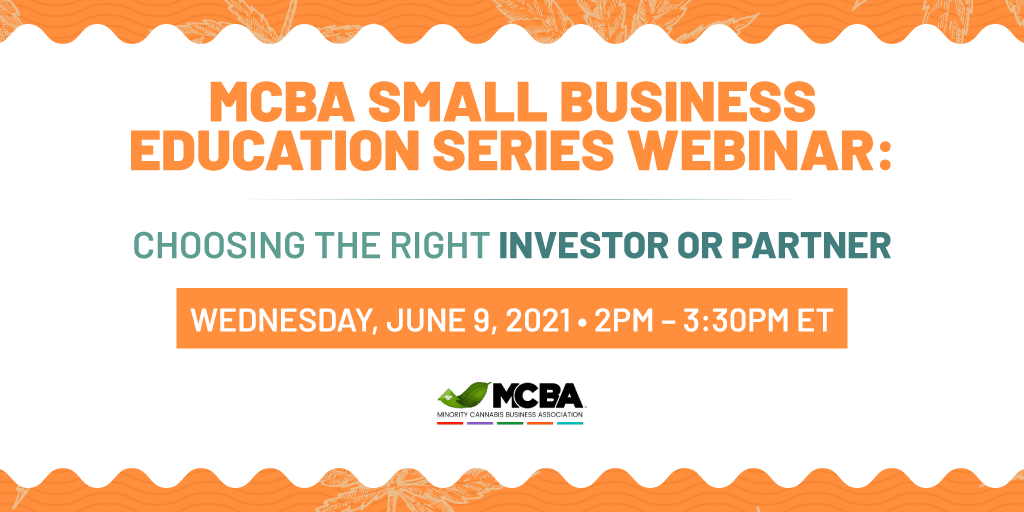 Here is what you can expect to learn during our "Choosing the Right Investor of Partner" webinar.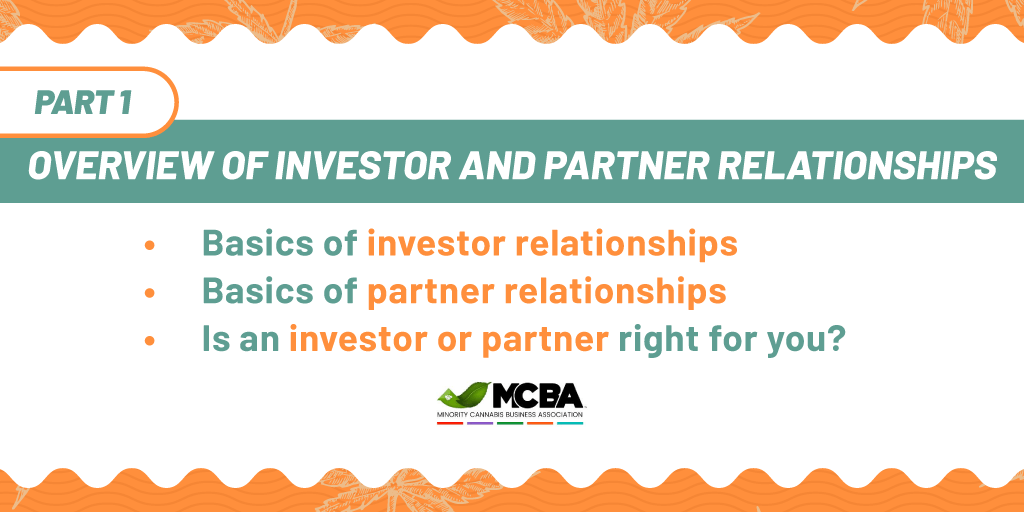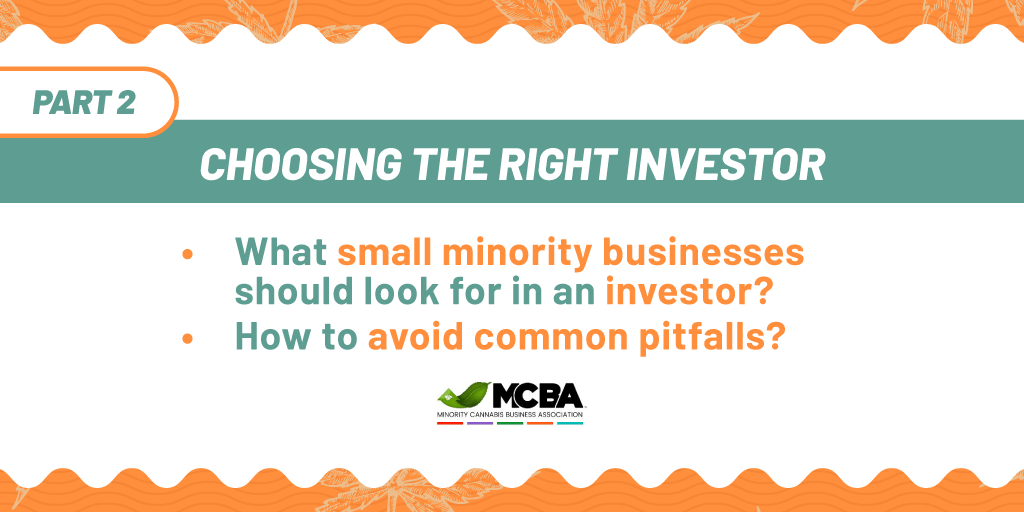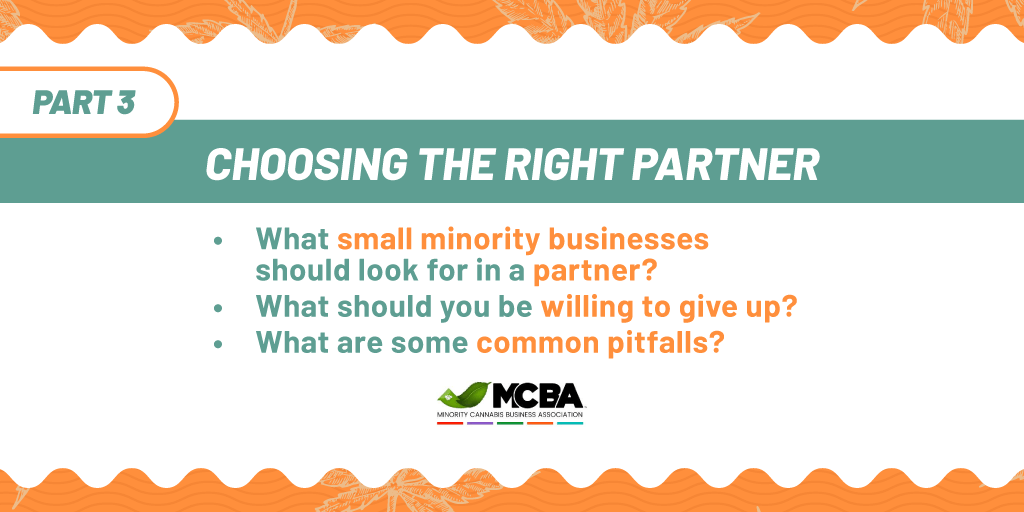 Keep an eye out for additional upcoming Small Business Education Series webinars this summer!