SAFE(R) Banking Act Passes Out of Senate Committee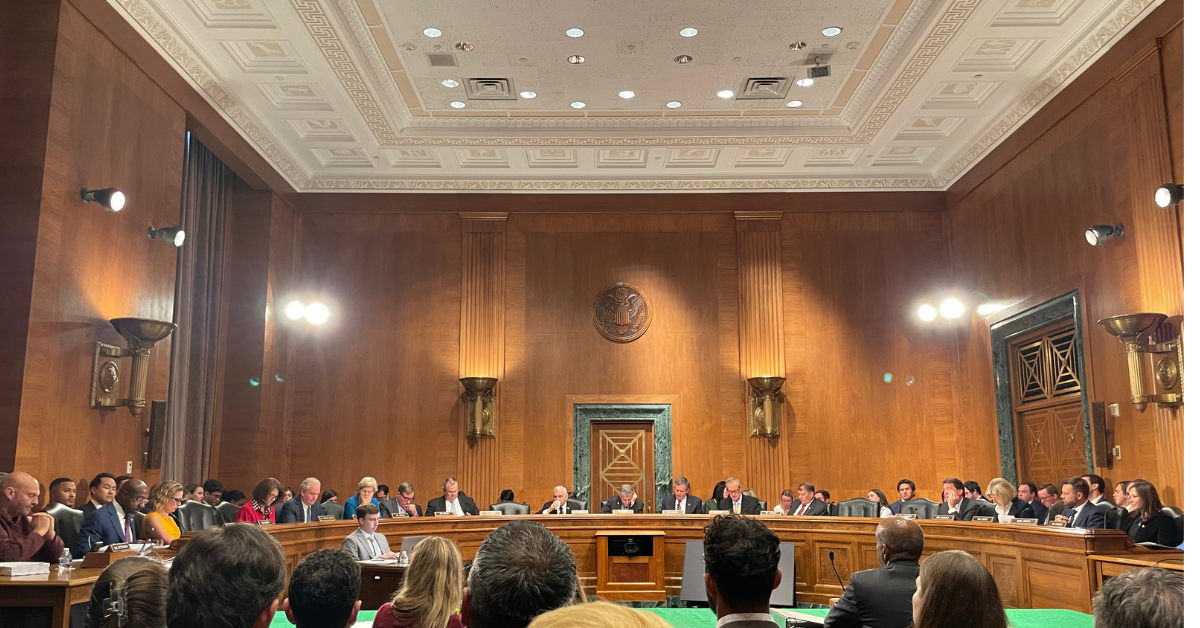 FOR IMMEDIATE RELEASE 
September 27, 2023 
MCBA Celebrates Historic Markup Hearing for the SAFE Banking Act in Senate Banking Committee, Urges Swift Passage
WASHINGTON D.C. –  The Senate Committee on Banking, Housing, and Urban Affairs held a successful markup hearing for the Secure and Fair Enforcement (SAFE) Banking Act today where it was passed out of committee with a vote of 14-9. 
Minority Cannabis Business Association (MCBA) President Kaliko Castille was in attendance to show support for the legislation after MCBA was successful in getting language added to the bill that included Community Development Financial Institutions (CDFI's) as protected entities. 
Here is the full statement:  
"This morning's successful markup of the SAFE(R) Banking Act is a historic step towards final passage of a critical policy building block for the cannabis industry and we are thankful to the committee for including MCBA's suggestions in the latest version of this bill.
After years of dedicated advocacy work, our efforts have culminated in the inclusion of Community Development Financial Institutions (CDFIs) in the SAFE Banking Act. 
CDFIs, with their record of lending to minority communities, can play a vital role in fostering diversity and equity in the cannabis industry by aiding minority entrepreneurs who have long struggled to secure capital. 
MCBA remains committed to ensuring the final version of the SAFE(R) Banking Act not only opens the doors for legal cannabis banking but also focuses on positively impacting those who have been disproportionately affected by cannabis prohibition. 
We look forward to seeing HOPE added on the floor and seeing this bill eventually signed by President Biden so that we can move on to a comprehensive package that finally ends a decades long war on black and brown communities that is still actively locking people up for a plant." said Castille.
###
About Minority Cannabis Business Association (MCBA)
Minority Cannabis Business Association (MCBA) is a non-profit organization dedicated to serving the specific needs of minority cannabis entrepreneurs, workers, and patients/consumers. Our mission is to create equal access for cannabis businesses and economically empower communities of color through policy, programming, and outreach initiatives to achieve equity for the communities most impacted by the War on Drugs.