Behind the Scenes of Creating the Equity Workshop Tour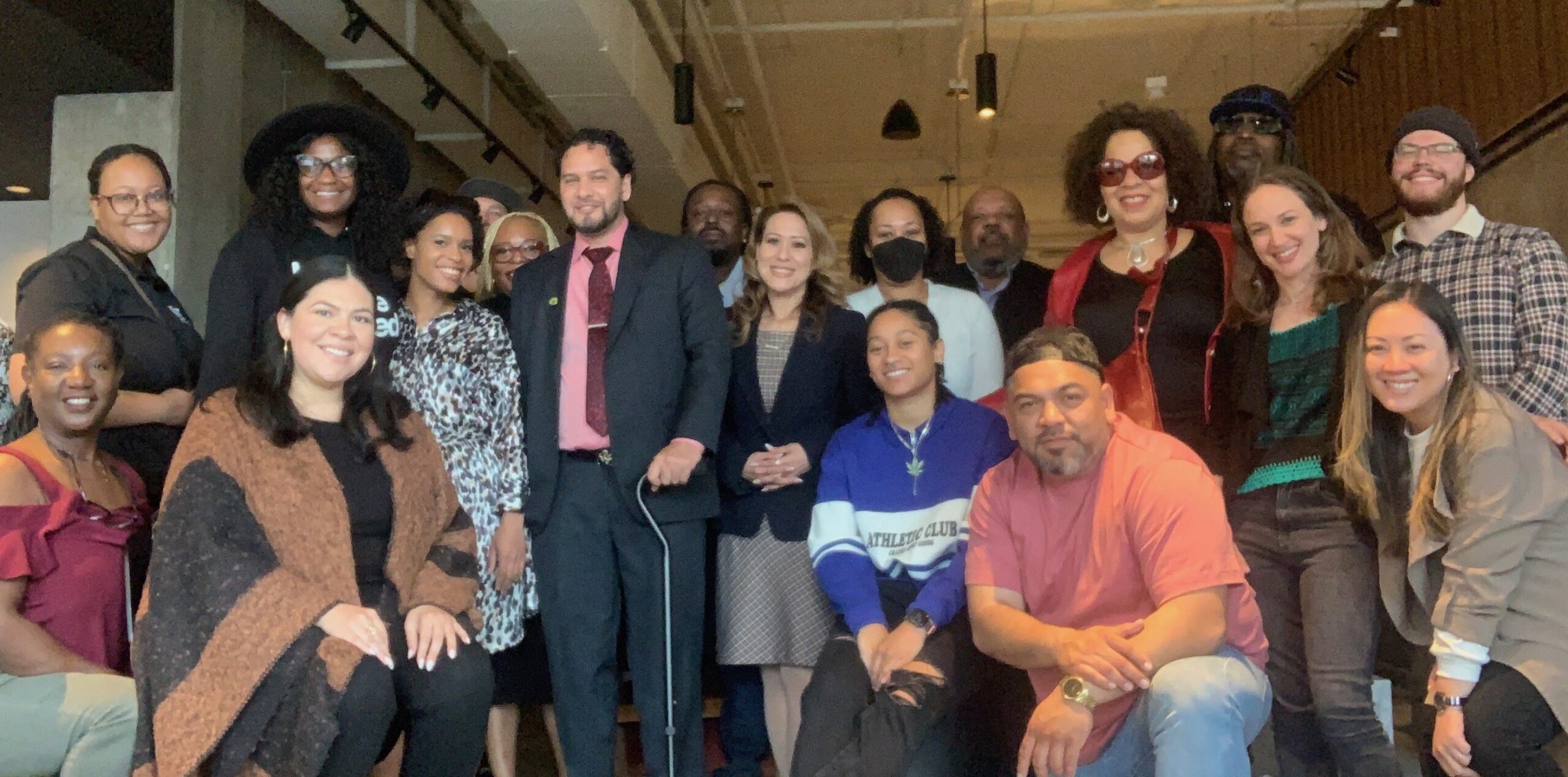 The following blog was written by Mike Lomuto, who has been doing all of the organizing behind the scenes for our upcoming Equity Workshop Tour. In this blog he explains more about how this event series came together and how we selected the cities we'll be coming to next month: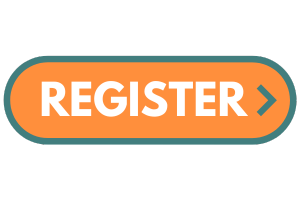 In just a couple of weeks and throughout the month of October,  MCBA will be rolling out 10 awesome events comprising the Fall 2023 edition of the Equity Workshop Tour. Between now and then, we're finalizing all the planning, troubleshooting, and brainstorms that began in the Spring, and that will evolve into reality.
While the Workshops themselves are a great experience, the planning behind the scenes is equally rewarding, so I wanted to take a minute to share a glimpse into what it takes to make these happen
First and foremost I should mention that everything is only done with lots of input and collaboration – the only way to truly build an ecosystem and a movement.
Selection of the Cities
The cities have to meet a small handful of criteria, and until we lock things in, it's a constantly evolving situation.
First and foremost, we look at where the energy and the interest exists already. We're not trying to force anything or reinvent the wheel. Regardless of how limited resources may be at times, this is a strategy I tend to flow with in general, but especially when looking at new opportunities and events.
I then put out a call to action to the community and industry leaders I'm already connected with in the initial short list of cities. This goes out through social media, email, and text, with the ask of putting us in touch with local leaders we may not already be connected to. 
Those personal introductions are priceless. 
If we're able to coordinate an intro call, that's a good first step. If an intro call fails to materialize, it's a good indicator that an event may be a tall order.
We also want to balance a mix of new markets with more developed markets. This not only provides a good basis for diversity, but it also keeps us plugged in from the national level to varying concerns at the state level.
For the Fall, we identified Minnesota and Maryland a while back, and everyone we spoke with was on board, so we moved forward.
Then the Logistical Planning Process Begins For Real
Step One –  The first official Planning Call; this is where I get to see how each city may unfold as we move forward. How many people make that first call? What sort of issues come up for folks? What's the state of the industry in that particular state? Sometimes I'm very familiar already. Other times, it's a complete learning & listening process that I have to be open to.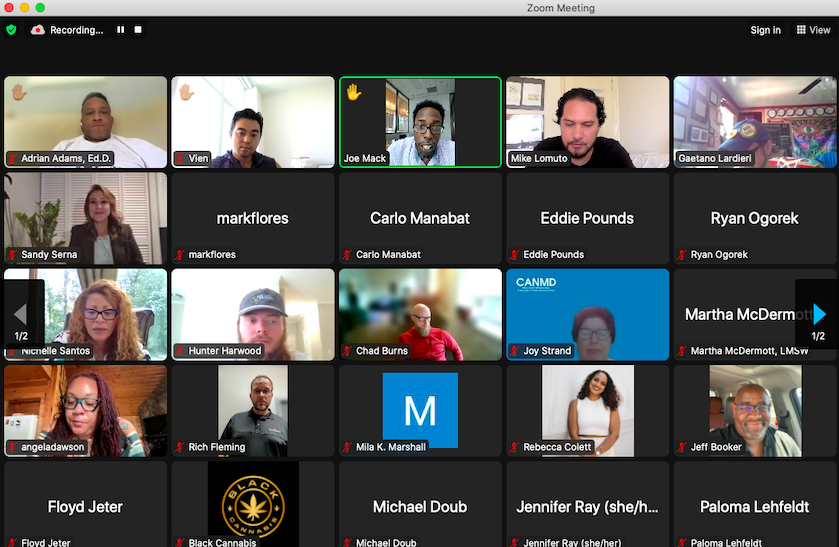 NOTE: We do these planning calls separately for each event, with a bigger call for all 4 NY/NJ events being the exception. And a couple of times through the entire process, we host a Full Tour planning call. Invited to these calls are our sponsors, partner organizations, and local advocates interested in volunteering their time and/or expertise, as well as some of the attendees themselves.
Step Two – Identifying a venue. Huge step for us. There's a few factors to consider:
We're grassroots, so donated space is always really nice; however, we also want to make sure the event has a professional feel to it, which will greatly shape that event's impact

Most important is that the event can accommodate the type of flow we're looking for

Lastly, but certainly not least, is that it's a big bonus when we can find a venue that is run by another organization or institution committed to the same values and principles, whether that be in cannabis or the community at large. If they're committed to supporting the development of an equitable industry, that's a huge plus. 

On that note, big shoutout to Impact Hub Baltimore, Lehman College, and Hudson County Community College. They're not only hosting these events, but we're looking forward to long term relationships, and these institutions are now valuable members of our ecosystem.
Step Three – I sign on the Early Bird Sponsors, making sure we have the initial funds
I can't stress enough how important that this is carried out with intention. These workshops are more than just an event. They're an opportunity to develop our network. Working with sponsors we can grow and build with is paramount to building something equitable for the long term. I've walked away from prospective sponsors over the years before we even started discussing money because things didn't smell right from jump street. Hindsight being 20/20, I've now had the benefit of seeing that most (not all) of those decisions worked out for the best.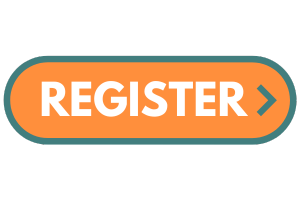 And Finally, the Program
By now, we've already reached out to Regulators in each locale, as getting them on board early is important. Their schedules fill up fast.
We then start dialing in the specific topics for the Roundtables. This is perhaps the most exciting part of this entire process for me.
Why? Because each city has a different set of needs, and the conversations that suss out those needs are always very galvanizing for our planning teams. We get to see that we're on the same page with our experiences, our frustrations, and also our thoughts on how to solve the problems we're seeing. For me personally, I get to see behind the curtain into many municipalities, which while frustrating to see the same things repeating, also inspires me, as I realize we're all facing similar structural issues, which is a big part of the recipe for bringing folks together to find common solutions and goals.
This is also where it's important to put our egos aside, or in some folks' cases, step up. There's only so many spaces available for Roundtable facilitators (hopefully this will evolve as the Tour expands and scales), so we need to be thoughtful in how we determine the route to the greatest impact. Sometimes, this means saying no to a speaker who may have lots of clout, but may not be the best fit for a particular Roundtable topic that's been deemed imperative.
Not Always Smooth
This is cannabis, so we're all kind of thrown into this crazy blender that's already in the middle of blending, and we're supposed to make sense of it all super fast. Personally, I love this because it takes away a lot of the beating around the bush, and fosters straight talk, followed shortly thereafter by seeing if it was just talk, or if action follows. 
While this can be a little bumpy at first, I've found that having these types of real talk moments early on, leads to a much smoother ride when it really matters in crunch time. In other words, don't be afraid of jumping in, just remember to stay respectful to yourself, others, and the process, and the product will reflect how much everyone cares about the mission.
Put It All Together, and We're Creating a Formidable Ecosystem
Special shoutout to our partner organizations, all of whom are working tirelessly to advocate for a more equitable industry. This includes: TREAHNY; Cannabis Equity Illinois Coalition; Minorities 4 Medical Marijuana; JUSTUS Foundation; National Hispanic Cannabis Council; Social Equity Empowerment Network; United Latino Cannabis Industry Alliance; Detroit Cannabis Project; NY CAURD Coalition; CANMD; Maryland Dispensary Association; Project Dream; Georgia Cannabis Industry Alliance; and The Great Rise
A big thank you to our sponsors, who understand the importance of creating these intimate conversations, for the sake of a resilient and equitable industry. Full Tour Silver Sponsors Cova, Zenco Payments, and NACAT Pros. Gold Sponsors Etain (NYC & Jersey City), Vireo Health (Minnesota & Baltimore), Silver Sponsors Illinois Equity Staffing (Chicago); and Advocate Sponsors Altered State (Detroit), The Law Office of Marialle A. Bell, LLC (St Louis), and Mary and Main (Baltimore)
And of course, without Venues and Facilities to host us, there'd be no Tour at all, so thank you to our Venue Sponsors and Facility Partners CCG Law Partners; Forty Acres Cooperative; Calyxeum; The Georgia Hemp Company; Hepworth Farms; Flower House; and Urban Xtracts
See You Out There
I hope you've enjoyed seeing a little bit behind the curtain of how we create the Equity Workshop Tour.
And I hope you'll join us out there in October! In the meantime, registration is now open, and we're still accepting sponsors for some of the cities.